Every mom needs a good bit of pampering every now and then.  But sometimes, that pampering time comes few and far between.  It's nice to have a product to use that makes you feel really pampered, but only takes a minute or less to apply.  I'm thrilled to have found that Koru Naturals has two fabulous products that give me that feeling.  I was recently sent Koru Naturals' Emu Oil and Pure Lanolin Lip Balm to try.
When I opened the package, I found a small bottle of emu oil and four tubes of lip balm.  I had read about some of the uses for the emu oil on the Koru Naturals website and was eager to give it a try.  I planned to try it on my hair as a smoothing oil and also on my face in place of lotion.  The lip balm, I was excited to try since my lips get so chapped in the wintertime.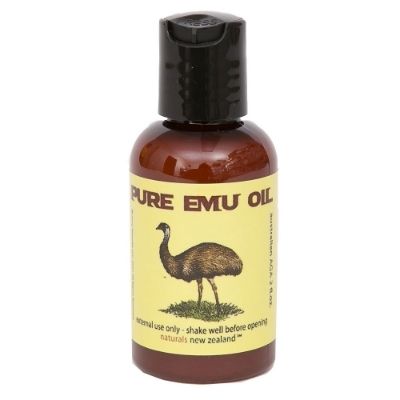 Using Koru Naturals Emu Oil for my Hair
Normally, I don't use any product in my hair other than occasionally to scrunch it with mousse.  The next time I showered, I put a couple drops in my hands, rubbed them together, and ran my fingers through my hair.  Then, I dried my hair as usual.  I noticed that day that my hair had significantly less static than usual.  The next shower, I tried five drops instead.  My hair turned out surprisingly greasy.  What did this tell me?  Two drops was enough.  Since that time, I've been using just two drops of Koru Naturals Emu Oil on my hair after each shower.  My hair does not only have less static than normal, it also is shinier and softer.
Using Koru Naturals Emu Oil for my Skin
I have also used the Koru Naturals Emu oil on my face.  After washing my face, I put a couple drops in my hand and smooth it over my face just like I would do with lotion.  My face, which is usually very dry in the winter has been softer than ever.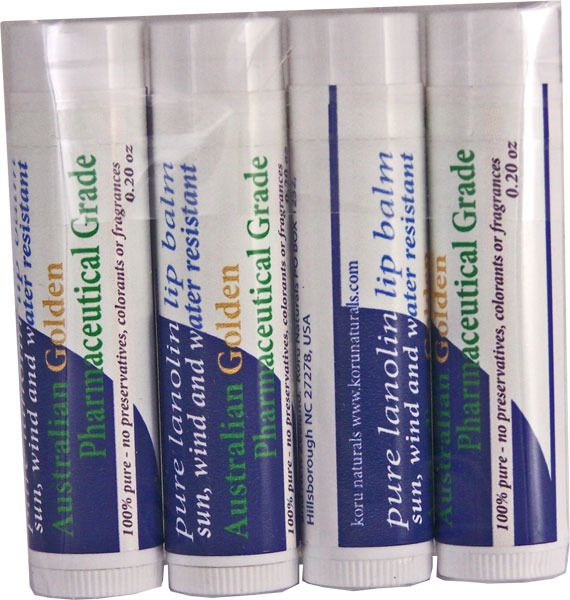 The Koru Naturals Lip Balm is really different than any other lip balm I've tried.  Most lip balms are petroleum based which can actually CAUSE dryness, but the lip balm from Koru Naturals is pure lanolin.  Lanolin is excellent as it protects your lips from sun and wind to prevent dryness.  I was a bit surprised that this lip balm is more like petroleum jelly consistency, so it doesn't smooth on like ordinary chapsticks, but once I got past that, I really like the lip balm.  I just put a tiny bit on my finger and rub it onto my lips.  This lip balm also works great for dry spots on the hands and even hangnails!
Overall, I have really enjoyed using these products from Koru Naturals and am excited to try more of them.  Koru Naturals carries a wide variety of health and beauty products and I was impressed with not only the quality, but with the value of the products.  I think my next product to try will be the shampoo and conditioner!
You can check out Koru Naturals on Facebook or Pinterest for more information.
What would you like to try from Koru Naturals?